ISSN- Online: 2313-1462; Frequency: Bimonthly; The first Issue: June, 2014; Full Open Access; Publishing fee
SCOPE:
The journal publishes research papers in areas of research include, but are not limited to, the following: arthroscopy, evidence-based medicine, epidemiology, nursing, sports medicine, therapy of bone and spinal diseases, bone trauma, osteoarthropathy, bone tumors and osteoporosis, minimally invasive therapy, diagnostic imaging. Clinical diagnosis, laboratory diagnosis, differential diagnosis, imaging tests, pathological diagnosis, molecular biological diagnosis, immunological diagnosis, genetic diagnosis, functional diagnostics, and physical diagnosis; and comprehensive therapy, drug therapy, surgical therapy, interventional treatment, minimally invasive therapy, and robot-assisted therapy.
MISSION: The mission of the journal is the rapid exchange of scientific information between clinicians and scientists worldwide. The journal seeks to publish original clinical practice and research in the extensive field of orthopaedics, traumatology and arthroscopy.
Indexing/abstracting: Directory of Open Access Journals (DOAJ), Digital Object Identifier (DOI), and Directory of Research Journals Indexing (DRJI), scholar.google.com, Open Access Library (USA), InfoBase Index. All papers published in our journal can be searched in Google, Google Scholar.
EDITOR-IN-CHIEF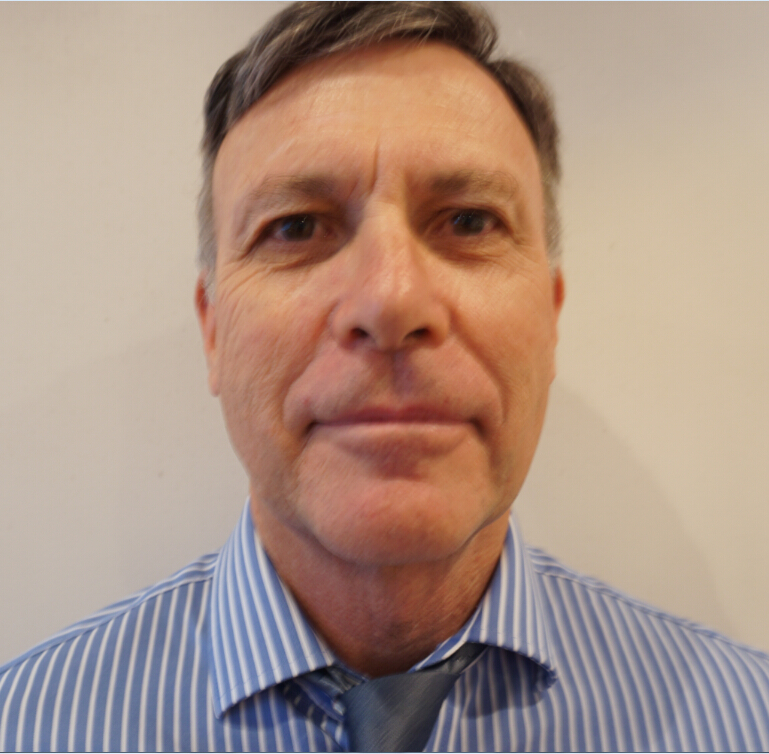 Gregory Alan Day, PhD FRACS (ORTH) FAOrthA,Surgery of the Spine,Level 6 Professor, Specialist Medical Centre, Pacific Private Hospital, Southport, His research and medical corporate architecture have been partly funded by the University of Queensland, Australian Orthopaedic Association and
More
COVER IMAGE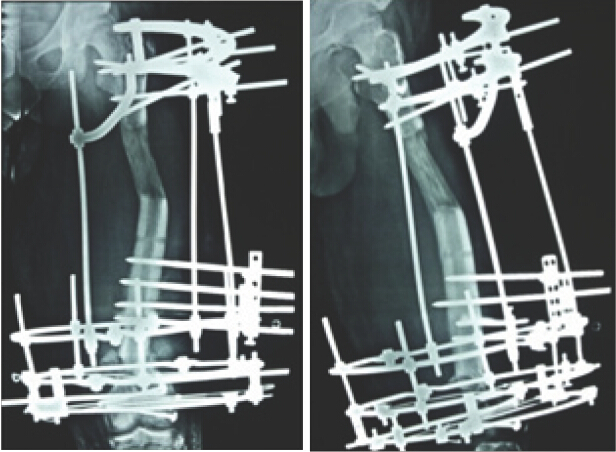 Figure 2 X- ray during the course of treatment. ABSTRACT: Background: Internal bone transport using Ilizarov external fixator for management of post traumatic femoral bone loss is a technically demanding procedure that entails many surgical difficulties.
More
Featured
Figure 1 AP view X ray of a patient with massive rotator cuff tear and os acromiale (A), axillary view X ray of a patient with massive rotator cuff tear and os acromiale (B).
AIM: Os acromiale is a rare shoulder condition, which may be symptomatic. The rate of rotator cuff disease in the presence of os acromiale is unknown. The aim of this study was to investigate the prevalence of os acromiale in patients with massive rotator cuff tears and in those with cuff tear arthropathy. METHODS: Prospective data collection was performed on all patients who were treated for massive rotator cuff tear and\or cuff arthropathy in our unit in period of one year. In particular presence or absence of os acromiale, size of rotator cuff tear and signs of arthritic changes were noted. These were detected by various ways including plain radiograph, computed tomography, magnetic resonance imaging or arthroscopy. More
No announcements have been published.
Current
Vol 4, No 4 (2017)
EDITORIAL
ORIGINAL ARTICLE
CASE REPORT

This work is licensed under a
Creative Commons Attribution 4.0 License
.
ISSN: 2311-5106