ISSN: 2313-5611; Frequency: Annual, Instant published; The first Issue: March, 2015; Full Open Access; Publishing fee
SCOPE: IJNR publishes original research, reviews and other material related to Autoimmune Diseases of the Nervous System, Autonomic Nervous System Diseases, Central Nervous System Diseases, Chronobiology Disorders, Cranial Nerve Diseases, Demyelinating Diseases, Nervous System Malformations, Nervous System Neoplasms, Neurocutaneous Syndromes, Neurodegenerative Diseases, Neurologic Manifestations, Neuromuscular Diseases, Neurotoxicity Syndromes, Restless Legs Syndrome, Sleep Disorders, Trauma and Nervous System.
MISSION: Rapid exchange of scientific information between clinicians and scientists worldwide, seeks to publish papers reporting original clinical and scientific research which are of a high standard and which contribute to the advancement of knowledge in the field of neurology.
EDITOR-IN-CHIEF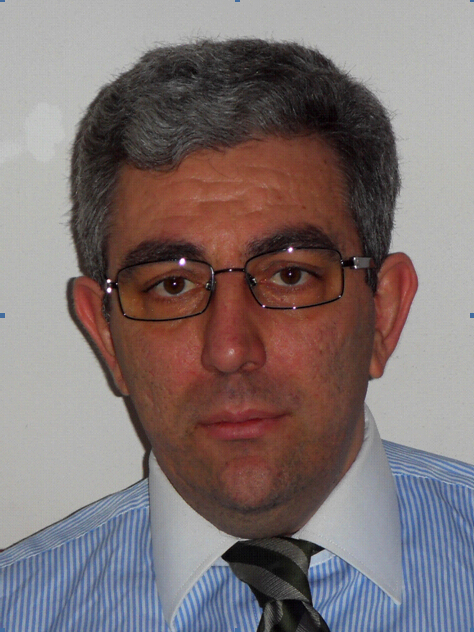 Salvatore Chirumbolo, Ph.D. is a Clinical Biochemist, Senjor Researcher at the Department of Medicine of the University of Verona-Italy. He was currently Head of the Laboratory of Physiopathology of Obesity at the Laboratory of Medical Research of the local University (LURM).
More
COVER IMAGE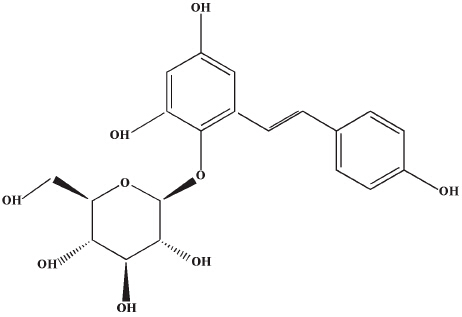 Figure 1 Chemical structure of 2,3,5,4'-tetrahydroxystilbene-2-O-β-D-glucoside. Current strategies for Alzheimer's disease (AD) treatment are mainly symptomatic; development of disease-modifying therapies is urgently needed. Polygonum Multiflorum has been used in Traditional Chinese Medicine for long history in treatment of dementia.
More
Featured
AIM: Evidence is increasing that individuals with autism spectrum disorder have impairments in their ability to integrate information across different sensory modalities. To further explore this issue, event-related potentials were used to compare auditory and somatosensory processing as well as multisensory auditory-somatosensory integration for five boys ages 6 - 12 years diagnosed with autism spectrum disorder and five typically developing age- and gender-matched controls. MATERIALS AND METHODS: Event related potentials were recorded from thirty-two scalp electrodes while participants watched a silent cartoon and three types of sensory stimulation were delivered: bilateral auditory clicks, vibro-tactile stimulation of the right palm, and both simultaneously. More
Current
Vol 4, No 1 (2018)
Articles